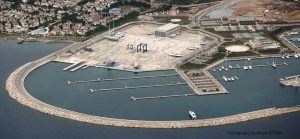 Didim Branch: Dogus Didim Marina İsletmeciligi Tur. ve Tic. A.S.
Camlık Mevkii 3.Koy Didim, Aydin, Türkiye
Tel : +90 256 813 52 44
Fax : +90 256 813 52 45
37° 20' 17" N – 27° 15' 57" E

You can watch your boat on live cameras in hangar now!

Click here for live camera
Username: user
Password: user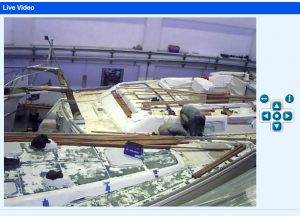 2.nd camera here
Username: user
Password: user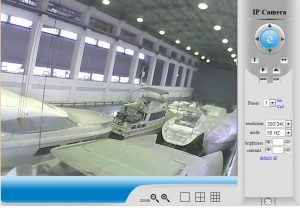 3.rd camera here
Username: user
Password: user
About D-Marin Didim:
Nestled on Turkey's glittering Aegean coast, Didim takes its name from the nearby ruins of the 6th Century BC Temple of Apollo, which has remained remarkably intact over the years. This small town is home to one of D-Marin Marinas Group's newest marinas and has become a popular family tourist destination thanks to its long sandy beaches, blue seas, the calmness of the town and the spectacular ruins to visit. It is also known for its particular micro climate which means residents can enjoy the beaches and water sports even in January. Only a little further from the center of the city are the most attractive bays, which are smaller and much quieter and are easily accessible by car or even a quick sail from the marina.
The town itself has an attractive market and a waterpark. The nearby Lake Bafa national park is an area of stunning natural beauty and the ruins of the ancient Greek cities of Miletus and Priene mean you can walk through more than two millennia of history.
D-Marin Didm's 5 Gold Anchor rating and its consistent Blue Flag award demonstrate our commitment to providing quality services. Upon opening in August 2009 it became Turkey's largest marina supporting superyachts.
D-Marin Didim has a total of 580 berths from 8m to 70m, 86 super yachts berths and a draft of 6m. It is easily accessible by car on newly improved roads from both Izmir Adnan Menderes Airport and Bodrum-Milas International Airport.
Visit Us:
You can visit us on your computer now. Take a virtual tour! Click here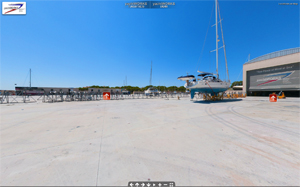 yachtMARKET:
In our chandlery we offer you spare parts, maintenance kits, kinds of paint and more…
For your questions and orders: info@yachtworks.info
0256 813 66 62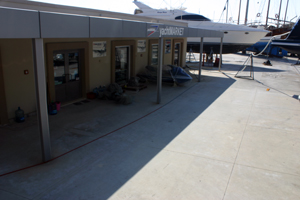 You can have a virtual tour our yachtMARKET aswell…