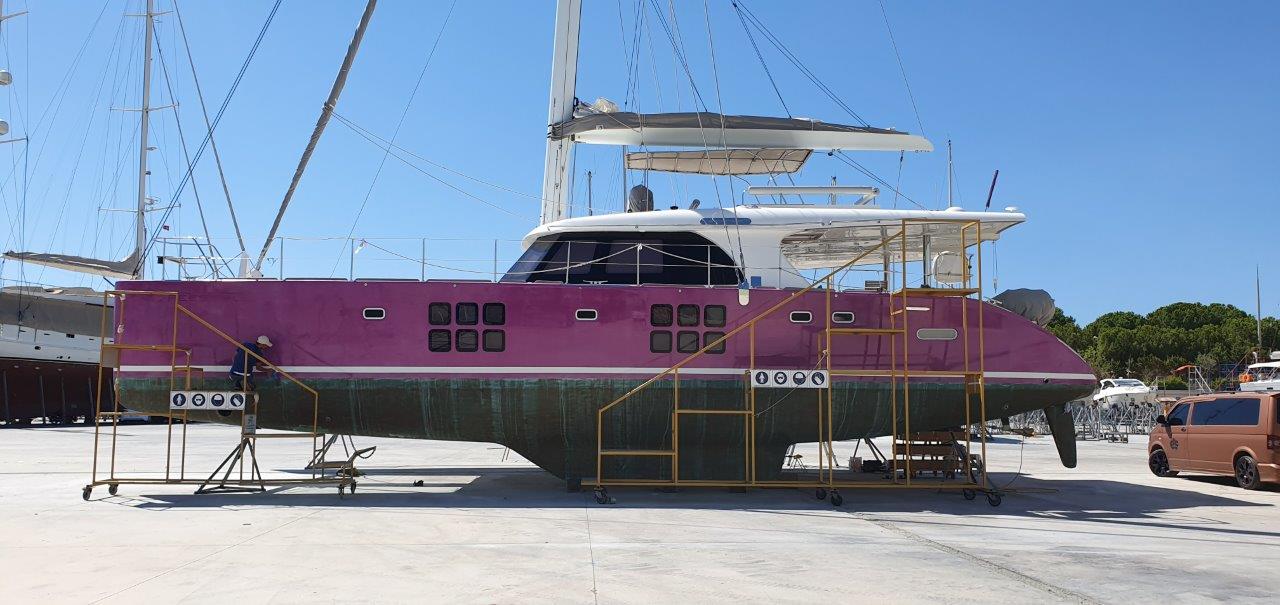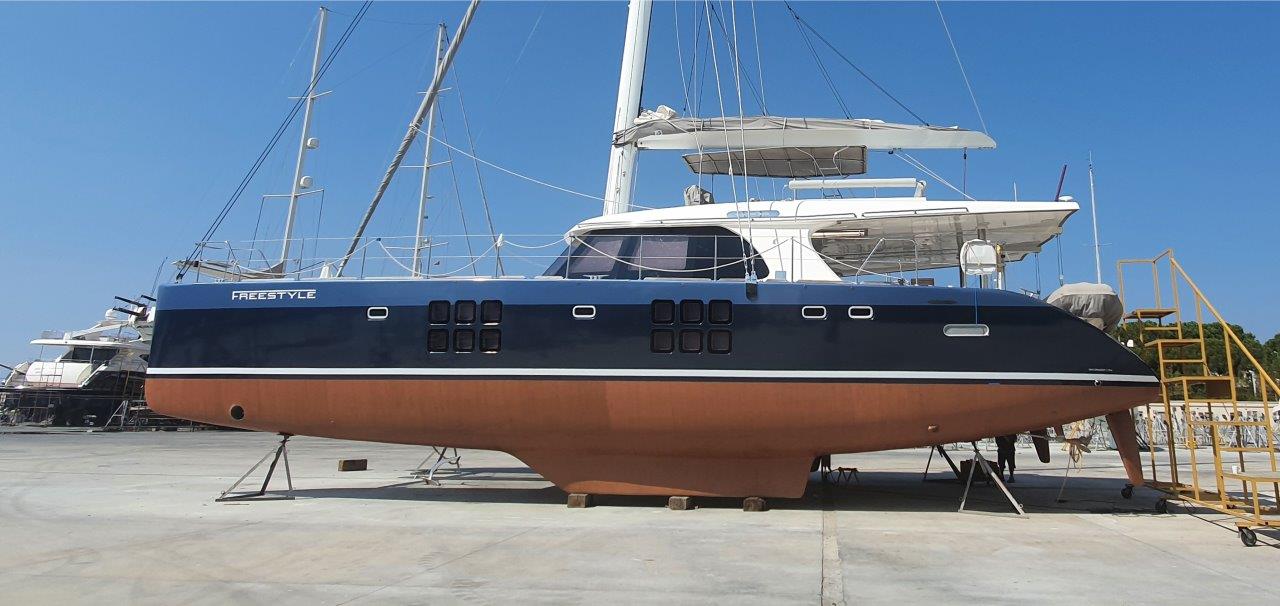 Slide picture left or right
Before & After
Hull wrap was done for the Sunreef 58 catamaran that came to our yacht service.
Call us for other brand / model boat wrapping.
Welcome to yachtWORKS
Whatever you needs, we welcome you to the speaking seas and coasts of the Aegean and wish you fair winds and safe passage…
Clients Say
… it has been a real pleasure having them onboard. However, even more important perhaps, is the professionalism of their work and organisation.
… to end up finding an excellent Yacht Services Company back in the Mediteranean Sea. After so many miles and experiences we can tell everyone …
… herkese teşekkür etmek için yazıyorum. "yachtWORKS" gerçek anlamda yalnız Türkiye'de değil, yakın komşularımız nezdinde de büyük bir boşluğu dolduran teşebbüs…"
" Due to high level of professionalism of yachtWORKS employees and especiality of it's director Mr.Can Sürekli, their ability to solve questions of any difficulty and at any time usage of m/y Belcanto become a pleasure…
Are you interesting with yachtWORKS?
Contact us, get an offer!