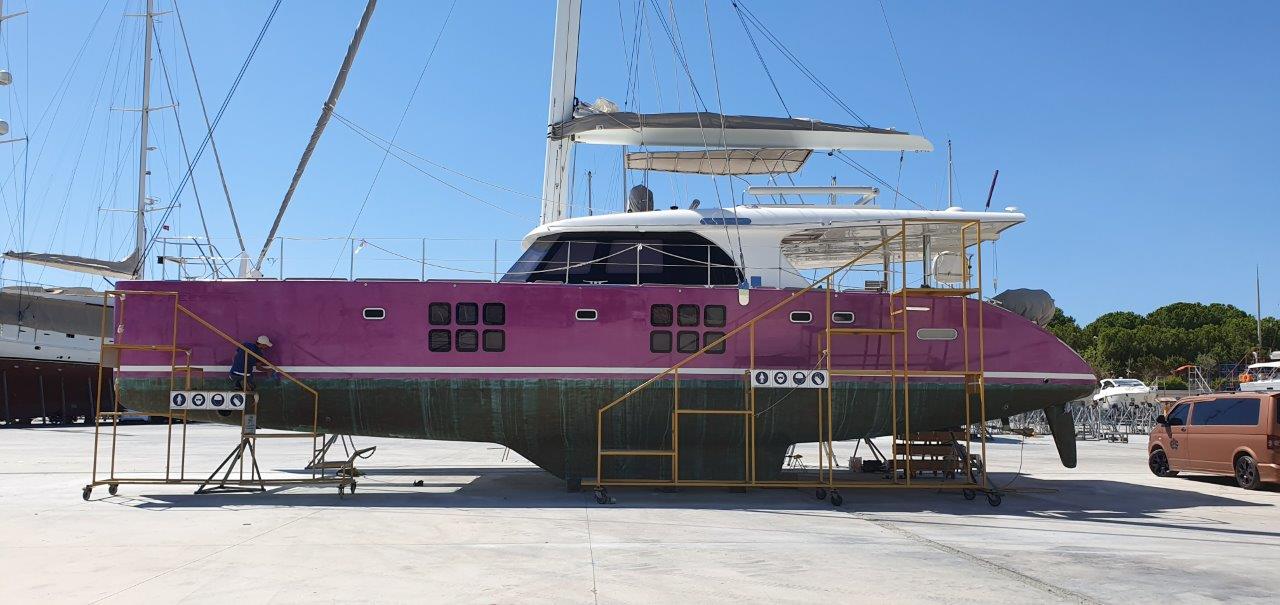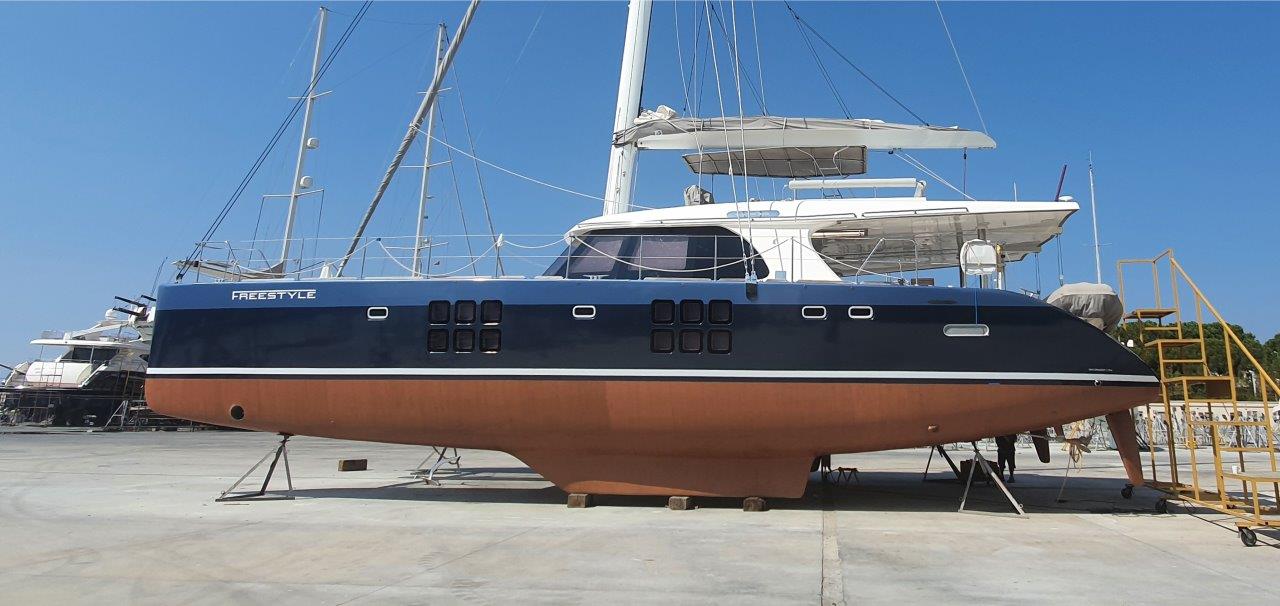 BILD LINKS ODER RECHTS SCHIEBEN
Vorher- Nachher
Für den Sunreef 58 Katamaran, der zu unserem Yachtservice kam, wurde der Rumpf gewickelt.
Rufen Sie uns für andere Marken / Modellbootverpackungen an.
Willkommen bei yachtWORKS
Was auch immer Sie brauchen, wir heißen Sie an den sprechenden Meeren und Küsten der Ägäis willkommen und wünschen Ihnen gute Winde und einen sicheren Durchgang …
Kunden sagen
" Yat bakımı üzerine uzun yılların tecrübe ve emeğine dayanarak kurulan "yachtWORKS", ülkemizde dünya standartlarında eksikliği her geçen gün daha da hissedilen bir boşluğu, çok kısa bir zamanda muvaffakiyetli doldurdu. "
" What's in name The simple answer is that my yachtWORKS, now! I am very happy to write this note to sat Mustique is leaving yachtWORKS a much better vessel than when she arrived three and a half months ago."
" Due to high level of professionalism of yachtWORKS employees and especiality of it's director Mr.Can Sürekli, their ability to solve questions of any difficulty and at any time usage of m/y Belcanto become a pleasure…
… herkese teşekkür etmek için yazıyorum. "yachtWORKS" gerçek anlamda yalnız Türkiye'de değil, yakın komşularımız nezdinde de büyük bir boşluğu dolduran teşebbüs…"
… to end up finding an excellent Yacht Services Company back in the Mediteranean Sea. After so many miles and experiences we can tell everyone …
… it has been a real pleasure having them onboard. However, even more important perhaps, is the professionalism of their work and organisation.
YachtWORKS is the agent for Webasto. Our Webasto heating stopped working. Within a week the unit was removed, sent to Webasto in Manisha for a seal to be replaced and reinstalled. It's
working great. Excellent service from Emre and Yassin and Yassin's team, thank you.
I had run aground, damage my keel and cracked 5 stringers. I contact Emre of Yachtworks. He immediately gave me a date for inspection and talked me through the repair process. Two week after the incident my yacht was fixed and back in the water and I was able to continue cruising! The facilities, Emre and his team are excellent and very professional. The repairs undertaken were of a very high quality and I am very pleased with them. I would definitely recommend Emre and Yachtworks to any boat owner.
Graham COULES
Great service, pro team, everything is done in time, good price. Recommend facility!
Zoran Babic
Keyif, 2019'da YW'de tamamen yenilendi ve daha sonra iyi arkadaş ve aile haline gelen verimli bir profesyonel ekip tarafından mükemmel bir şekilde idare edildi. Birlikte, çoğu insanın en az 6 ay süreceğini düşündüğü bir işi 95 günlük olağanüstü bir sürede bitirmeyi başardık. Tüm ayakta duran ve çalışan teçhizat değiştirildi, tamamen boyandı, verniklendi, omurganın hidrolik pistonu değiştirildi, motor ve su yapıcının bakımı yapıldı, yeni yelkenler yapıldı ve sayısız diğer küçük ama önemli işler oldukça verimli bir şekilde yapıldı. Hizmet vermeye devam ettiklerini ve ne zaman ihtiyacımız olursa orada olacaklarını bilmekten çok mutlu ve memnunuz. Keyif'ten YW'ye teşekkürler.
Great painting of boat and general maintanance. I will definetly recommend this company.
Ichbhabe ein 38 Jahre altes Holzboot ganzjährig betreut bei Yachtworks und bin sehr zufrieden mit dem Service.( Yachtworks'te tüm yıl boyunca bakılan 38 yaşında ahşap bir teknem var ve hizmetten çok memnunum)
Best in class service and quality! The whole team works professional with an high attitude for customers satisfaction. Highly recommended! – SY Aventura
Yachtworks,since 2006 my "harbour"and peace of mind at sea in Turkey.Thank you very much for that,good luck to the whole team of Can,Cigdem and Emre!
Great company to deal with, professional, and always delivers on time, especially imray he is so nice & helpful.
Always a pleasure working with you guys thanks a lot .
YachtWorks did a very good job on our 31m sailing yacht.
Despite the short time they had!
Many thanks to all team!
Emre and his team at Yachtworks have looked after our yacht since 2019. We have previously utilized the services of shipyards around the Mediterranean and Yachtworks ranks up there with the best of them. Our service received and experience has been first class. All annual maintenance has been completed timeously and to a very high standard.
We had our 40ft sail boat refitted at Yachtsworks. Through daily communications on WhatsApp and very competent guidance as well as competent craftsmanship we were extremely pleased with the work done by Emre and his team!
Onlarla çalışmaya başladığım ilk günden beri harikalar Üzerimden tonlarca yükü aldıkları için yıllar sonra çok rahat ettim
A very successful company in the yachting business. Good job and good treatment 👍
Interessieren Sie sich für yachtWORKS?
Kontaktieren Sie uns, erhalten Sie ein Angebot!